(updated July 10, 2018 to reflect the changes in the EVTradinPost platform)
I work to make it so that the EV Tradin' Post ads go where you spend your time.  There are several ways to follow the site and receive notice of the ads in the tools that you most likely have open most of the time.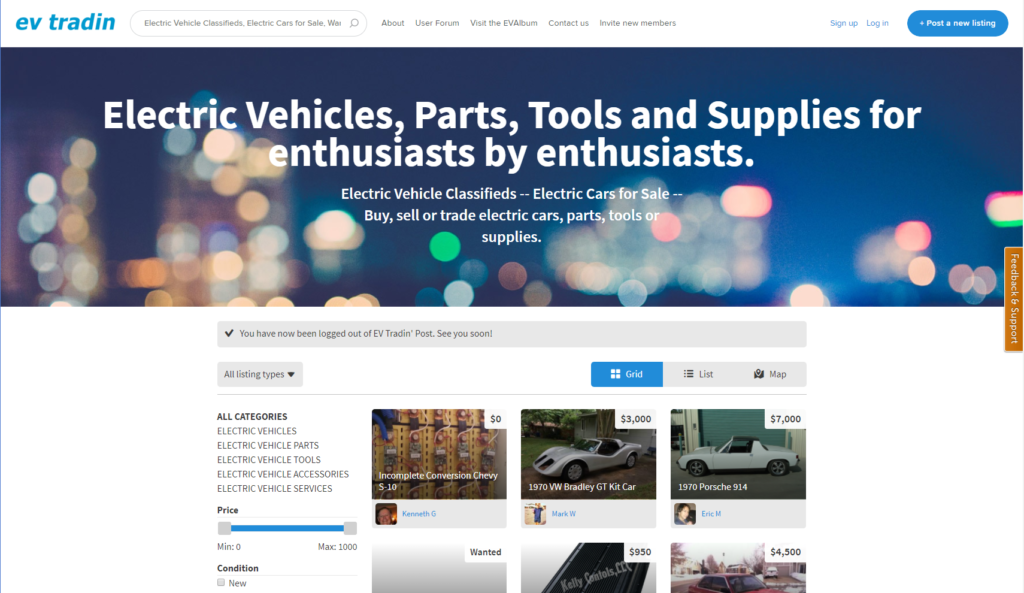 Email
You can subscribe to receive a daily or weekly newsletter if there are new listings.  Create an account and choose "notifications" in the settings to make your selection.
RSS
The site generates an rss/atom feed at https://www.evtradinpost.com/listings.atom
that you can subscribe to in your favorite news reader.
Social
I maintain EVTradin'post specific profiles on Facebook and Twitter and post the new or renewed ads there as they are added on the site.
If you are interested, the accounts for the EVTradinpost are:
Twitter:  http://www.twitter.com/evtradin
Facebook:  http://www.facebook.com/evtradinpost

If you want to follow me (Aaron Choate) you can use the links that appear on the right of this site or:
Twitter:  http://www.twitter.com/aaronchoate
Facebook:  http://www.facebook.com/aaronchoate

The EV Tradin' Post Website: